Sundance Spas are at a 5-6 week lead time.
ALL spas/hot tubs come with a...
A) Cover that features locking child-proof latches
B) 4-Month supply of non-toxic spa chemicals
C) Set of steps for Ingress and Egress (unless under 32" high)
D) Free gift that enhances your spa experience
E) Local Delivery Team that will place your spa where you want it (proper access required, 1 hour max with 3 guys - the delivery people do NOT go over a/c units or gas meters.)
F) Cover Lifter Mechanism Installed at the time of your delivery!! (Rounds Spas get a Cover Cradle)
G)$462 COVID Fee (not included - additional on every spa currently - from July 1 to Nov 1 until Sundance's new prices)
============================================================================
COMING IN SOON!!!
Optima Spa, Oct, '22 (Modern Hardwood, Platinum)
61921STK
=======================================================================
IN OUR SHOWROOM RIGHT NOW!!!
EDISON 7' x 7' Spa in Sahara Shell Color with Mahogany Skirt Color. Includes SunStrong upgraded cover!!! The spa has a LIST PRICE of $11,242, and our discounted price is $9,859 (incl. sales tax). See above for all inclusive spa purchase! :)
(SPECIAL ORDER) 100621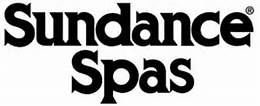 THE NEW 980 SERIES SPA VIDEOS ARE BELOW!!
Sundance Spas - The NEW 880 Series Video Below!!
See the new 780 Series Spa Video below!!
The new 680 Series Spas are a Value Leader! See below!!
At All Valley Backyard, we enjoy selling quality products that have a history of great performance, while also selling products that add value to your home. This means that we only sell products we would have in our home, and only products we believe are made very well.
Sundance Spas are such a product line. They are considered the 'high-end' of the Jacuzzi Whirlpool Bath family, and their sister companies are Jacuzzi and Dimension One. (Jacuzzi Whirlpool Bath owns all three spa brands.) We've been associated with Sundance Spas since 1990, when Ron Clark owned the company and they were located in a small building in Chino, California. Now, they're still in Chino, but it's a rather large building... :)
We encourage you to do your research on both the brands and the dealer that sells them. We do NOT like nickel-and-dime tactics, so all of our spas come with the following:
1) Spa Steps - This is a law for ingress and egress for any water device over 30" high, so steps are something you get and are included with every spa sale. (You have the option of not wanting them - but we are required to make them available to you.)
2) Spa Cover - Don't listen to the savvy salesperson telling you that if you 'buy today', they'll throw in the cover. Guess what? The cover is standard - it comes with the spa, and is a legality for child safety laws. We also upgrade every spa cover to the new SunStrong covers for better longevity with a better warranty, too! How could you not love that?
3) Full Bottle Chemicals - We do NOT insult our clients by offering up a 'spa kit' with just a sampling of spa chemicals. We offer you the Frog System (a complete care system), along with spa tools to help you enjoy your spa. This includes a pleated filter cleaner solution, water wand to clean the spa filter, water filter for adding water to your spa, and some other items. Additionally, we give you a special solution of maintenance chemicals to pour in initially so that you care for any metal items within the spa filtration system.
4) Delivery (locally) is included, as long as there is access. Meaning, we do not include a crane (if that's needed, it's optional), and the spa must fit through the gate - if the gate needs to come off, our clients need to do this prior to the spa coming. Our delivery crew also hauls away all trash, they can install options such as cover lifters and spa safety rails, etc. In some occasions, they can even hook up a spa, but the wires must already be there - they are not licensed contractors, so they are limited in their scope of what they can legally do for you - let's discuss it when you're buying your new Sundance Spa! :)
LEISURE CONCEPTS SPA ACCESSORY
Here is the NEW "EAS Smartop Lift and Assist" cover assistant. It uses hydraulic shocks to help you negotiate the spa cover, and also fold it onto itself. It easily allows a single person to negotiate the cover easier than the standard, manual coverlifter!
SUNDANCE SPAS ACCESSORIES, PILLOWS, FILTERS
Sundance Spas has an AMAZING line-up of factory pillows, filters, chemicals.. even pillows! See below their latest catalogue of goodies, and then let us know what you want and if not in stock, we'll order for you!! And remember; these products are backed by over 30 years of product engineering and testing, so feel good about keeping your Sundance Spa at tip-top operating shape! Order Sundance OEM Accessories today! Just click on the link below and it will open up the Catalogue!